Android 10 received its successor today with a lot of new changes and enhancements. Google posted the Android 11 Developer Preview featuring a lot of new features to strengthen the whole ecosystem. It is quite surprising to see the first Developer Build made available a few months earlier than the usual time. Various new APIs and features are part and parcel of the latest and the greatest Android 11.
However, the same build was spotted running on Pixel 4 last month. Later, it was seen running on Pixel 2XL a week ago and was even teased accidentally by Google itself.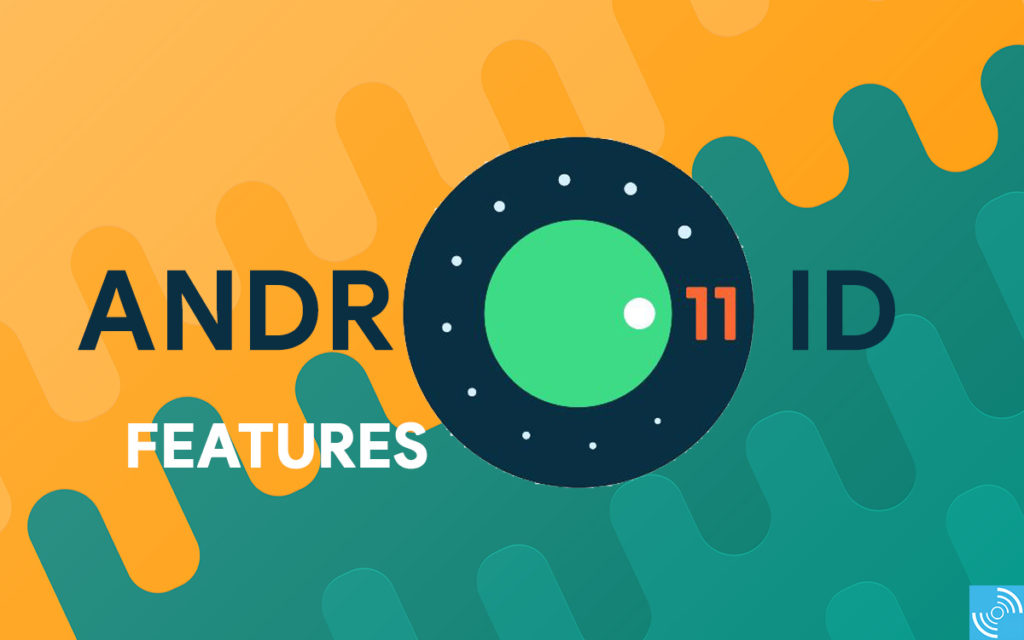 Along with the support for next-generation technologies, the primary focus is to enhance the security and privacy of the users' data. Android 11 developer preview build carries several new APIs to improve the connectivity, and support for new technologies such as 5G and foldable displays are some primary features. A new conversations tab under notification area, Facebook like chat heads, improved permissions, Project Mainline will help the users to get easy accessibility.
The new Android version also features Dark Mode scheduling as reported earlier. There's a lot more in Android 11, let's have a look one by one.
Android 11 Features
Chat Bubbles 
After waiting for over a few years, Android brings support for a Facebook messenger like chat heads. It will allow users to interact with multiple conversations intuitively enhancing the overall accessibility.
Privacy and Permissions
One-time permissions for locations, microphone, and camera use will enhance the users' privacy. It will allow the system to take back controls from the app once it's stopped. Moreover, the apps will be required to request location access via Google's permission. Only Google-approved apps will benefit from background location data.
New Conversation Tab
There will be a dedicated conversation tab in the notifications panel to see the most recent messages. It also features an improved way to respond to messages from the notification panel. Moreover, the users will be able to send images directly from the notifications.
Supports New Technologies
Android 11 packs APIs that bring native support for 5G, Foldable devices, and machine learning. It will help the device manufacturers to bring next-generation smartphones without relying on any third-party code. There's also support for low-latency video decoding, better call screening, and Google's neural network APIs.
Improved Sharing UI
Android 11 will allow users to pin their favorite social networks to the top of the sharing menu. However, the same feature was present in Android 9 and earlier versions, but somehow it was deboarded in Android 10.
Dark Mode Scheduling
In Android 10, Google heard the demands of several advanced users to bring global dark mode. Meanwhile, the Android 11 debuts Dark Mode schedule. As revealed in a report earlier, it allows the users to toggle dark mode automatically depending on the time.
Airplane Mode doesn't affect Bluetooth
Gone are the days when you won't have access to Bluetooth upon activating the Airplane Mode. The users can now continue using device Bluetooth to remain connected with smart wearables or audio headsets.
Increase Touch Sensitivity
Google added a new option to increase Touch Sensitivity via the settings panel. A user can increase display touch sensitivity before wearing gloves or while using screen protectors. It is quite a useful feature that will help users in various ways.
Mute Notifications while using Camera
A new set of APIs in the Android 11 will help the users to mute any notifications while using the camera. It will be more useful while on a video call.
As per the previous reports, Android 11 is expected to debut with fully secure Wireless ADB and will support video recording larger than 4GB in size. It is just a first developer preview, we hope more features to be a part of the final Android 11 build.
Let us know about your favorite Android 11 features via the comments below.