Qualcomm to launch the 5G modem & RF-integrated Snapdragon X60 early 2021
[ad_1]

US fabless chipmaker Qualcomm has been at the forefront of the 5G chip development for mobile devices. The company hopes to continue its exploit with the planned release of an integrated 5G modem and RF system that can aggregate 5G mmWave and sub-6 bands and include a smaller antenna.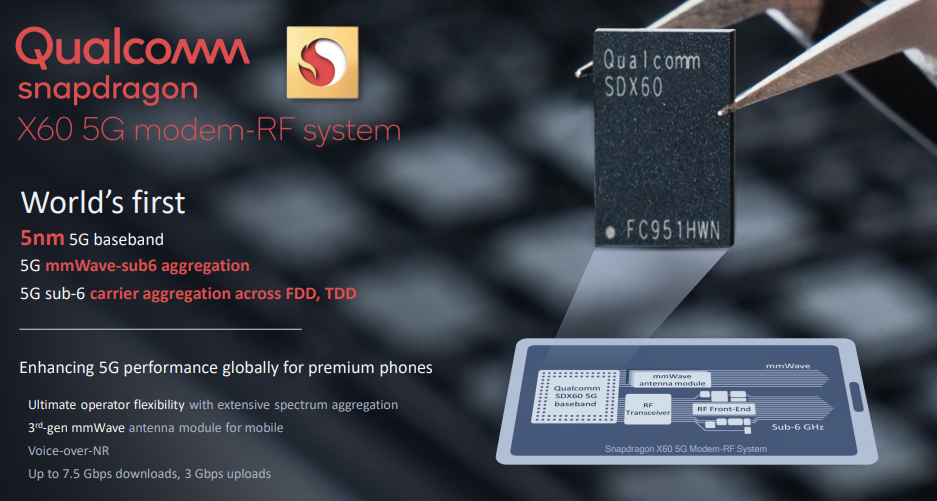 The Snapdragon X60 will be the third generation of Qualcomm's 5G modem integrated with an RF system. The X50 kicked off 5G and the X55 is being used in the latest Samsung devices. The X60 is designed to scale 5G devices and allow carriers to be flexible with the spectrum and optimize performance.
Snapdragon X60 comes with the first 5-nm 5G baseband design. X60 has the ability to aggregate multiple 5G bands and combinations including mmWave and sub-6 using frequency division duplex (FDD) and time division duplex (TDD). The modem is equipped with the Qualcomm QTM535 mmWave antenna module with a more compact design. Qualcomm didn't mention how much smaller the QTM535 is relative to its predecessor.
The 5G modem-to-antenna system can deliver up to 7.5 Gbps download speeds with 3 Gbps upload speeds.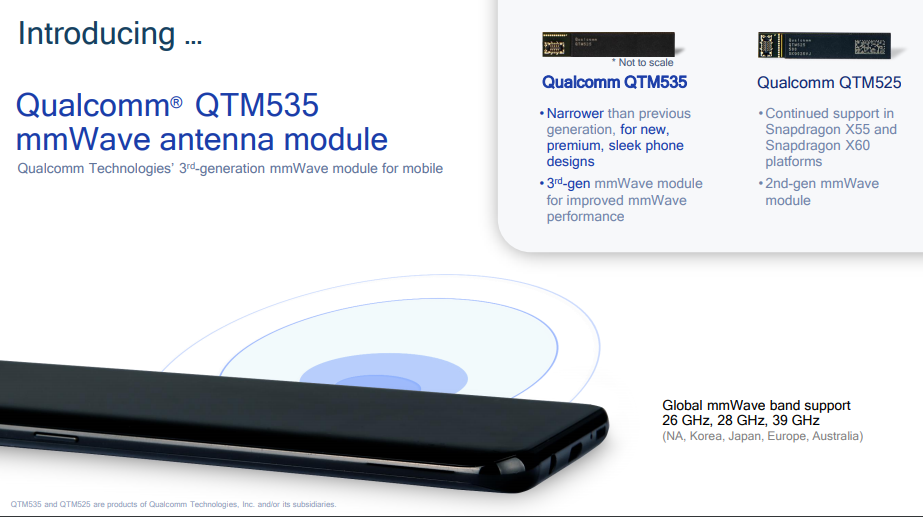 The x60 will reportedly be sampled in the first quarter of this year and will start finding its way into devices from early 2021.
(source)
[ad_2]

Source link